The Central Park
Aerial view of the park
Geographical Information
Type
Park
Location
Manhattan, New York, United States
Location Profile
Population
N/A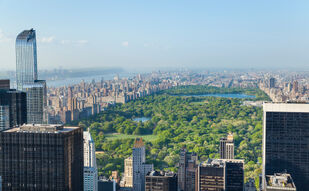 The Central Park is an large park in New York, near to the apartment the main characters in The Secret Life of Pets live.
Bio
In the beginning of the movie, a brief view of Brooklyn Bridge, The Empire State Building and the park can be seen, indicating that the story took place in New York. Some dog walkers including Katie's Grandma can also be found. And then, the scene switches to that Katie is driving a bike in The Central Park with Max and he's telling that he's the luckiest dog in New York before he tells the background story of The Secret Life of Pets.